RoundUp Cancer Lawsuit Attorneys in Boston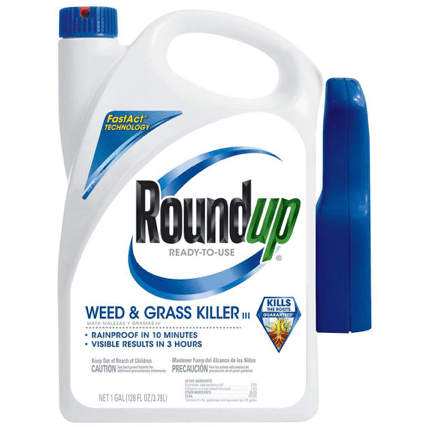 In early August of 2018, a San Francisco jury ordered agriculture giant Monsanto, now owned by Bayer, to pay $289 million dollars to Dewayne Johnson after deliberating for over two days. Specifically, the jury awarded Johnson $39 million dollars in compensatory damages and $250 million dollars in punitive damages. However, these punitive damages are presently still being litigated over between the parties. Dewayne Johnson is a former groundskeeper at a school and is one of many users of the popular herbicide RoundUp to have filed his or her case against Monsanto after having been diagnosed with non-Hodgkin lymphoma or another injury they believe is attributable to Glyphosate. As of today, thousands of individuals have joined Johnson in filing their claims across the country. If you have been injured by glyphosate, hire a RoundUp cancer lawsuit attorney now. Our Boston injury law firm has a track record of success. Our glyphosate cancer lawyers can help you recover entitled compensation.
How Does RoundUp Play into this Lawsuit?
RoundUp contains an ingredient called Glyphosate and is actively considered one of the most used herbicides in the world. RoundUp is commonly used for many residential and commercial uses such as weed killing, plant killing, and other general landscaping issues. However, in 2015, the International Agency for Reach on Cancer ("IARC") released a report which identified Glyphosate as a "Class 2A" agent which indicated that it is most likely or probably carcinogenic to humans. Additionally, this report specifically created a causal link between Glyphosate and non-Hodgkin lymphoma. The commonality that is associated with RoundUp creates a large issue of exposure. Exposure overtime can be seen from a wide range of interactions from breathing in the air where RoundUp was recently used all the way to eating food grown within soil treated by RoundUp.
What is the Connection Between RoundUp and Cancer?
The plaintiffs at issue largely contend that Monsanto knew or should have known that dangers presented themselves to the every day consumer and subsequently failed to warn them of such dangers. Because of this failure, it led substantially to the cancer that is now present within each plaintiff. Monsanto continues to defend its product and claims that there is overwhelming evidence that does not attribute these types of issues to RoundUp. Our Boston injury attorneys will fight for your claim.
What Can You Do if Diagnosed with Cancer from RoundUp Weed Killer?
If you or a loved one were diagnosed with non-Hodgkin lymphoma after regular use of RoundUp weed killer, you may be eligible for compensation. While cases represent varying factors based on an individual's circumstance, The Jeffrey Glassman Injury Lawyers brings forward years of successful experience dealing with these types of claims. Our dangerous substances attorneys are actively investigating these claims and will help you get the compensation you deserve. Please call (617) 777-7777 from a free consultation with us to see if we can assist you.