Defective Medical Products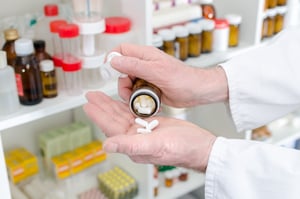 Every year, thousands of products are recalled due to poor performance, bad quality, faulty designs or other defects. Some manufacturers fail to even take the responsibility of issuing a recall when products don't perform as promised or advertised. This failure is particularly egregious when people are seriously injured or killed as a result.
Massachusetts product liability attorneys at Jeffrey Glassman Injury Lawyers are dedicated to representing clients in products liability injury lawsuits stemming from defective products.
From tainted food to defective airbags to malfunctioning appliances, the number of recalls in the U.S. has spiked more than 60 percent over the last decade. The Consumer Product Safety Commission, U.S. Food and Drug Administration and Department of Agriculture noted a 14 percent increase in a single year. Currently, we are averaging about 6.5 recalls daily, or about 2,365 each year.
In looking solely at pharmaceutical products, for example, there were a total of 246 recalls issued in 2010. In 2013, there were 1,225 pharmaceuticals recalled – an increase of nearly 400 percent in just three years. (It tapered slightly to 836 recalled pharmaceuticals in 2014).
Examples of defective products include:
Automotive products (tires, brakes, child car seats, airbags, steering columns, seat belts, etc.)
Medical products (pacemakers, prosthetic devices, hip implants, knee implants, vaginal mesh, etc.)
Food products
Furniture
Household products
Baby products
Children's toys
Electronics
Understanding the Recall Process
The fact that an increasing number of products are being recalled tells us two things. The first is that regulators and in some cases manufacturers are getting better at policing safety of these products. However, it also tells us many products are not meeting required standards, which is deeply concerning when we're talking about the food we eat, vehicles we drive, beds in which our children sleep and a host of other products we consume or bring into our homes.
Recalls can be initiated in a number of different ways. In some cases, it is the manufacturer who discovers an issue, sometimes through consumer complaint or report, and contacts federal regulators directly.
Other times, inspections of manufacturing facilities turn up evidence of some problem, such as unsanitary practices or improper testing. This too could lead to a recall.
In some cases, samples of the products tested by federal regulators alert authorities to an irregularity or safety concern. For example, a child's toy might contain high levels of lead or a seat belt doesn't perform as it should to keep passengers safe.
Unfortunately in many cases, recalls aren't initiated until someone is seriously injured, sickened or killed as a result of a product's defect. Such instances are reported to federal regulators by way of state health departments, public safety officials or directly from consumers.
Once a problem is verified, companies may choose to voluntarily issue a recall or regulators may need to put pressure on companies to do so. If it's later determined the company did not act quickly enough to protect consumers, regulatory sanctions may be taken.
To be clear: A recall does not absolve a company of liability for a defective or dangerous product. While consumers do need to be diligent in following recall reports, that information isn't always timely received and regardless, the company is still liable for whatever illness or injury their product causes.
Types of Product Liability Claims
A person who is injured in Boston as a result of a defective product will generally have at least one of three claims: Defective design, defective manufacturing or failure to warn.
With each claim, plaintiff (the injured person or surviving loved one) will need to show:
Injury or loss suffered
Product is defective
Defect caused injury or loss
Product was being used as intended or as was foreseeable
The type of product liability claim you pursue will depend on the individual facts of the case.
Defective design. This is when design of a product is deemed inherently defective or dangerous. Here, the assertion is that the entire line or products is inherently dangerous, even though the product was made according to manufacturer specifications.
Defective manufacture. This is a claim that alleges there was some flaw or error in making a product. This usually indicates a problem at the factory level, which results from one product or batch of products being different than the others. An example would be a contaminated batch of cold medicine or a chainsaw with a missing chain brake.
Failure to warn. This type of claim alleges the company did not provide adequate warning or instruction about proper use or potential problems. Usually, these claims must involve some type of notice of a danger that isn't obvious to the user.
Contact Jeffrey Glassman Injury Lawyers today for a free and confidential consultation.
Call (617) 777-7777 – NO FEE UNLESS SUCCESSFUL