Jeffrey Glassman Injury Lawyers is a Founding Partner at NAMIL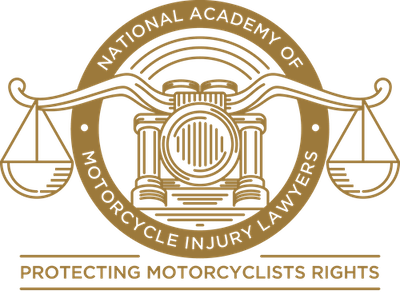 Our attorneys are so passionate about motorcycles that our firm is proud to announce that Jeffrey Glassman Injury Lawyers is a founding member of the National Association of Motorcycle Injury Lawyers ("NAMIL"). We believe that the only thing worse than being seriously injured in a motorcycle accident is not getting the justice and compensation you deserve. NAMIL was founded by a group of highly respected lawyers to promote integrity and professionalism, strive for excellence, and dedicate our work to our passion.
To become a member of NAMIL, an attorney must demonstrate an active interest, show extraordinary competence, and hold substantial experience in dealing with motorcycle accidents. These members are recognized by their peers as beacons in the field and continue to strive to be involved in the daily changing laws involving motorcycles.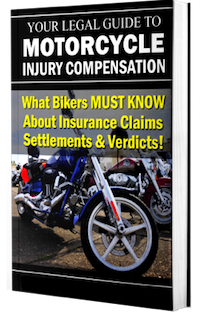 Visit our site now to download your FREE motorcycle compensation guide to learn all of the ins and outs of insurance claims, settlements, and verdicts! Better yet, visit our site now to enter and try your hand at winning a brand new 2019 Harley Motorcycle.
But How are We Different?
Unlike other firms, our highly experienced motorcycle accident lawyers will advocate vigorously for your rights as we represent you. We guarantee that we will fight for each and every inch and perform thorough investigations as to any and every damage you have sustained to make sure you are fully compensated to begin putting together what you have lost.
These damages may include:
Costs for medical bills (past and future)

As soon as you sign with our firm, we immediately dispatch a team to begin requesting your full records to investigate, research, analyze, and summarize to make the most straightforward and precise argument possible.

Lost wages

We make sure that for each hour you are off the job, a fight will be fought to make sure you get compensated for what you have lost.

Loss of earning capacity

If severely injured, we make sure that because you can no longer pursue your passion, we will fight to make sure you get compensated for what you can no longer do.

Pain and suffering
Loss of consortium
Actual recovery will depend on the individual facts of the case, and whether the motorcycle rider shared any percentage of the blame for the crash (called comparative fault). This will not bar recovery, but it might limit the total amount you can recover.
What Should I Do?
It is imperative that you seek immediate medical attention if you have been injured in an accident. The injuries sustained must be treated properly, promptly, and effectively. The medical treatment serves to both get you back in good health as well as serving as proper evidence of your injuries to assist you in your claim for compensation. Helpful evidence can include:
Photos of your injury
Photos of the accident
Photos of damage to your property
Receipts
Although each case presents a different scenario with varying facts, you should speak with an attorney at the Jeffrey Glassman Injury Lawyers who specializes in motorcycle accidents to see if we can help and assist you with your claim. Our attorneys are deeply passionate about motorcycles. A motorcycle accident presents a unique fact pattern which often leads to severe injuries and in some cases can even turn fatal. You may be entitled to significant amounts of compensation in an effort to help put back together what you have lost.
Please contact Jeffrey Glassman Injury Lawyers for a free and confidential consultation to discuss your rights (617) 777-7777. Our office handles cases on a contingency basis so you will not be charged legal fees unless there is a monetary recovery.