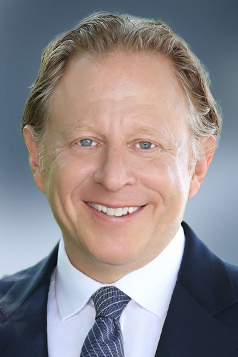 Jeffrey S. Glassman
Boston Massachusetts Personal Injury Attorney
Thank you for visiting my website and profile.
I have devoted my professional career to helping and representing injured people since 1991. Injured people need a caring lawyer because too many times insurance companies resist paying fair compensation and benefits to injured victims. When insurance companies fail to do the right thing, I take it "personal" because the injured victim has already experienced physical, financial, and emotional hardships. When my firm represents you for an injury, we are doing so in the same way I would represent my own mother or sister. I personally resolve hundreds of client claims each year maximizing their results while caring for their needs. Since opening my practice on Valentine's Day in 1995, I have created a law firm that is aggressive, honest, and well-respected within both the legal and insurance communities.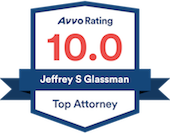 I approach each case with the determination that "I will not settle the case for less than fair and full value" and "I will take the case the distance if necessary." I have consistently proven my ability to obtain the highest value for my client's injuries while providing unparalleled personalized service. This philosophy and approach is unique in the field. Also know that if the claim does not resolve through negotiation, I ensure that my client's cases are vigorously pursued by in-house litigation attorneys and that they are not simply 'brokered' to other law firms.
Jeffrey Glassman Injury Lawyers is a leader in Boston Personal Injury Law. I am proud for what my firm has accomplished and I am happy that I have been able to help so many people. Please also know that contrary to most lawyers "I am reachable". I will usually return your phone call the same day or within twenty-four hours.
On a more personal note, I have many interests including hiking, swimming, chi gong, tai chi, yoga, skiing, travelling, music, tennis, golf, and nature photography. I also founded a non-profit organization called RainforestMaker dedicated to growing back rainforests. People say I am a Rainmaker by day and a RainforestMaker by night. Within RainforestMaker, I created an initiative for lawyers called LATTÉ which is an acronym for Lawyers Accountable To The Earth. Lawyers go through ten times more paper than the average office worker which amounts to approximately 24 trees each year per lawyer so its time for us lawyers to be environmentally conscious when running our law firms. I converted my entire office to 100% recycled paper a few years ago. I am now trying to get other law firms to do the same after serving on the Massachusetts Bar Association Energy and Environmental Task Force inspiring other law firms to implement the MBA Green Guidelines which I helped co-author.
I am compassionate to the Earth and I am compassionate and attentive to the needs of the injured people who need my help. As a lawyer, I am determined to help bring about justice when someone else's negligence has injured my client. As founder of Jeffrey Glassman Injury Lawyers, I personally make sure that every client receives personalized service and the most aggressive, effective advocacy that we can provide. Contact my law firm to schedule a free initial consultation or send me an email.
Thanks for visiting and I look forward to hearing from you.
PS. I also enjoy nature photography.
Education
Suffolk University Law School, Boston, Massachusetts, 1991
Jurisdictions Admitted to Practice Massachusetts, 1991