Hiring Our Law Firm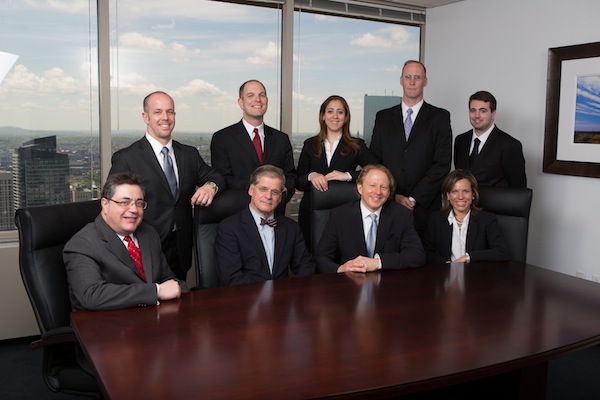 When you have suffered an injury and are hoping to obtain compensation, it can be hard to know whom to trust. After all, the insurance company is acting in its own best interests, not yours, and you may be overwhelmed with trying to deal with doctors, insurers and other issues involved in the wake of a serious or fatal accident. You may know that hiring a personal injury lawyer is the best thing to do for yourself and the only way to ensure you have a knowledgeable legal advocate representing your interests, but you may be uncertain as far as what to look for in a lawyer and where to start.
If you find yourself looking for a personal injury lawyer for your work injury, car accident case, medical malpractice claim, product liability claim or other claim arising from an accident or injury, Jeffrey Glassman Injury Lawyers is here to help you. Our firm provides skilled and caring legal representation for personal injury victims throughout Massachusetts. Contact us today at (617) 777-7777 or online to learn more about how we can help.
Why Choose Jeffrey Glassman Injury Lawyers As Your Massachusetts Personal Injury Lawyers?
At the Law Offices of Jerry S. Glassman, we know that it can be overwhelming to choose a personal injury attorney and to deal with the challenges a serious or fatal accident bring. However, we believe that we have the background, skills and experience necessary to provide you with the best legal service you can find.
Some of the reasons to consider choosing the Law Offices of Jeffery S. Glassman include:
Experience. For more than 19 years, Mr. Glassman has been practicing personal injury law and representing injured victims.
Reputation. During our many years in practice, we have successfully achieved large verdicts for our clients and have developed a reputation as being prepared legal advocates in the courtroom.
Communication . When you contact us, your matter will benefit from a team approach that's dedicated to keeping you informed. We always return telephone calls promptly and we regularly keep you updated on the status of your case.
Caring. Our entire staff provides top-notch care. We know that being injured and filing a personal injury claim can be very stressful and we try to reduce or eliminate that stress so you can focus on getting better.
Persistence. Many personal injury lawyers look for the easy way out and just want to settle cases quickly. While we will always work to obtain a fair and reasonable settlement offer so you can avoid going to court, we are prepared to go the distance and take your case to trial if that's what we have to do to get you the compensation you deserve. Insurance companies know that we aren't afraid to litigate and are often much more fair in settlement negotiations as a result, allowing you to reach a settlement when other firms might not be able to negotiate one for you.
While every case is different, our long track record of successful plaintiffs' verdicts and satisfied clients is a testament to the hard work and dedication of our entire staff. To learn more about our firm and about how we can help you, contact Jeffrey Glassman Injury Lawyers today using our online form or via phone at (617) 777-7777.