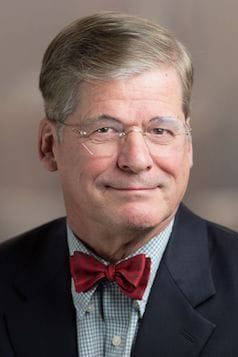 Traver Clinton Smith, Jr
Clint Smith is a cum laude graduate of B.C. Law School and a former senior partner at Burns & Levinson. He was an associate lawyer for a number of years at Burns & Levinson and also at Esdaile, Barrett & Esdaile in Boston where he practiced under the tutelage of J. Newton Edaile, Jim Esdaile and Mike Mone.
His training at Burns & Levinson occurred under founding partner Tom Burns, with whom he retains a close and special relationship. He is also a former founding partner at Donovan Hatem, LLP, where he served as a charter member of the firm's Executive Committee and chair of its IT group. Except for a 17 month sabbatical spent in the public school educational field after leaving Donovan Hatem in 2008, Clint has been practicing law in Massachusetts since 1974. He has been specially admitted (pro hac vice) on a number of occasions to try cases in several other states.
He has successfully tried, mediated and settled cases involving catastrophic injuries in the million dollar plus range. One case, a "dram shop" case against a liquor establishment, achieved a $14 million jury verdict. He has tried, mediated and settled many medical malpractice and product liability cases on behalf of seriously injured clients.
Clint specializes in the preparation, presentation, settlement and trial of major cases that demand the extra measure of preparation coupled with experience and skilled oral advocacy.