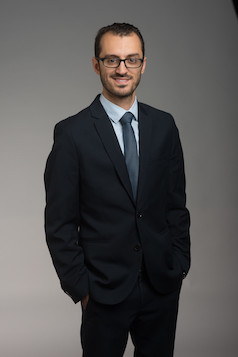 Meron Aleas
My name is Meron Aleas. I was born in Iraq, raised in the Netherlands and attended college in the United States.
I attended Arizona State University and earned my undergraduate degree in Political Science before moving to Massachusetts. Here I attended New England Law Boston and earned my Juris Doctor in May of 2017. Subsequently I was admitted to the Massachusetts bar in November 2017.
During my law school years I served as a research assistant for professors and was part of the International Law Society. After my first year in law school I interned at an international law firm in the Hague.
Before joining the Law Offices of Jeffrey S. Glassman, LLC in November of 2017, I was working as a law clerk at a Boston based personal injury firm.
I enjoy museums, travel and playing/watching/coaching soccer.
I am fluent in Arabic and Dutch.