Jeffrey S. Glassman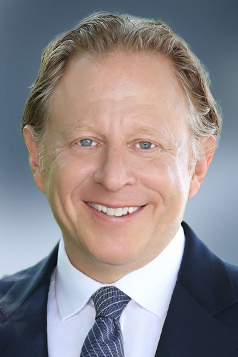 Abogado de Lesiones Personales en Boston, Massachusetts
Gracias por visitar mi sitio oficial y revisar mi perfil.
He dedicado mi carrera profesional a ayudar y a representar a personas lesionadas durante los últimos 24 años. Las personas lesionadas necesitan un abogado sensible porque en demasiadas ocasiones las aseguradoras se resisten a pagar una compensación y beneficios justos a las víctimas de lesiones. Cuando las compañías aseguradoras no hacen lo correcto, yo me lo tomo ¨personal¨ porque la víctima de lesiones ya ha experimentado sufrimientos físicos, financieros y emocionales. Cuando mi firma le representa por lesiones, lo hacemos de la misma manera en que representaría a mi propia madre o hermana. Yo personalmente resuelvo cientos de demandas de clientes cada año maximizando sus resultados mientras me preocupo por sus necesidades. Desde que inicié mi práctica en un Día de San Valentín de 1995, he construido una firma enérgica, honesta y respetada en la comunidad jurídica y en el ambiente de las compañías aseguradoras.
Me enfoco en cada caso con el propósito de: ¨No llegar a acuerdos del caso por menos de su valor total y justo¨, y ¨llegaré hasta las últimas consecuencias del caso si es necesario¨. He demostrado consistentemente mi capacidad para obtener el valor más alto por las lesiones de mis clientes proporcionando al mismo tiempo un servicio personalizado sin paralelo. Esta filosofía y enfoque son únicos en el campo. También le informo que si la demanda no se resuelve por negociación, yo garantizo que los casos de mis clientes serán vigorosamente defendidos por abogados litigantes del despacho, y que ellos no son ¨préstamo¨ de otras firmas.
El Bufete de Jeffrey S. Glassman es líder en Legislación de Lesiones Personales en Boston. Estoy orgulloso de lo que mi firma ha logrado y me siento feliz de haber podido ayudar a tantas personas. También le informo que al contrario de la mayoría de abogados, ¨yo soy accesible¨. Usualmente regreso su llamada el mismo día o dentro de las siguientes veinticuatro horas.
Le comento de manera más personal, que tengo muchos intereses, incluyendo excursionismo, natación, chi gong, tai chi, yoga, esquí, viajes, música, tenis, golf y fotografía de la naturaleza. También fundé una organización sin fines de lucro llamada RainforestMaker, dedicada a replantar bosques pluviales. Las personas dicen que soy un Hacedor de Lluvia de día y un Hacedor de Bosques (Rainforest Maker) de noche. En RainforestMaker, diseñé una iniciativa para abogados llamada LATTÉ, que es un acrónimo por las palabras Lawyers Accountable To The Earth (Abogados Responsables Por La Tierra). Los abogados utilizan diez veces más papel que el trabajador administrativo promedio, lo que suma aproximadamente 24 árboles cada año por abogado, así que es hora para que nosotros los abogados tomemos conciencia ambiental al dirigir nuestras firmas. Desde hace varios años, adopté en todo mi despacho la política de 100% reciclaje de papel. Ahora estoy intentando convencer a otras firmas que hagan lo mismo después de servir en el Grupo de Trabajo de Energía y Medio Ambiente del Colegio de Abogados de Massachusetts (MBA), inspirando a otras firmas a implementar los Reglamentos Verdes de la MBA, que yo ayudé a redactar.
Soy compasivo con la Tierra, y estoy atento a sus necesidades y soy compasivo también con las personas lesionadas que requieren mi ayuda. Como abogado, estoy determinado a impulsar la justicia cuando la negligencia de un tercero lesionó a mi cliente. Como fundador del Bufete de Jeffrey S. Glassman, LLC, yo personalmente me aseguro de que todos los clientes reciban un servicio personalizado y la defensa más enérgica y efectiva que podamos ofrecer. Contacte a mi firma para programar una consulta inicial gratuita, o bien, envíeme un email.
Gracias por visitar y espero noticias suyas.
PD. También disfruto la fotografía de la naturaleza. Haga click aquí para ver algunas de mis fotos en jeffreyglassmanphoto.com.
Estudios
Escuela de Leyes de la Universidad de Suffolk, Boston, Massachusetts, 1991
Jurisdicciones de Práctica Admitida Massachusetts, 1991